Professional gloves, MERCATOR gogrip long, are designed to protect your hands when working in slippery, humid and wet conditions. The outer surface of the diamond 3D texture improves grip and confidence of moves, while the inside of the glove, with its inverted 3D texture, ensures air circulation and prevents hand sweating. Thanks to their long cuffs (at least 30 cm), these gloves protect hands, wrists and part of the forearm against contact with contaminants and substances from the environment.
Recommended applications:
Mercator gogrip long gloves are suitable for food processing, where the hands are exposed to work in greasy, humid and wet conditions.
Their long cuff offers additional protection and integrity for the hand, wrist and part of the forearm.
MERCATOR gogrip long gloves are also ideal for wet cleaning, using various cleaning agents.
Our gloves undergo extensive tests to ensure their integrity and your safety – MERCATOR gogrip gloves are classified as personal protective equipment of category 3, type B.
High tear resistance helps reduce the number of used gloves, which supports your environmental efforts.
The product is subject to VAT at the 23% rate.
MERCATOR gogrip long:

Ground-breaking 3D diamond texture

The outer diamond texture guarantees a firm grip, even in greasy, humid or wet conditions

The texture inside allows for better air circulation and prevents excessive sweating of the hands

The long cuff (30 cm) protects not only the hands, but also part of the forearm

Approved for contact with food

High resistance to selected substances

Fewer gloves used — more savings achieved
Especially recommended for:
Processing of meat and fish
Processing of fruit and vegetables
Processing of milk
Bakery and confectionery
Beverage production
Cleaning services
Washing and disinfection of working surfaces and machines
The hotel industry, HoReCa
Specification:
Product type
personal protective equipment
Protection type
III type B
Impermeability level (AQL)
1.5
Shape
universal (ambidextrous)
Household and protective - professional glove length
Thickness
longer and thicker gloves
Suitable for sensitive skin
yes, nitrile gloves
Download:
Standards and certifications:
Compliance with current standard issues: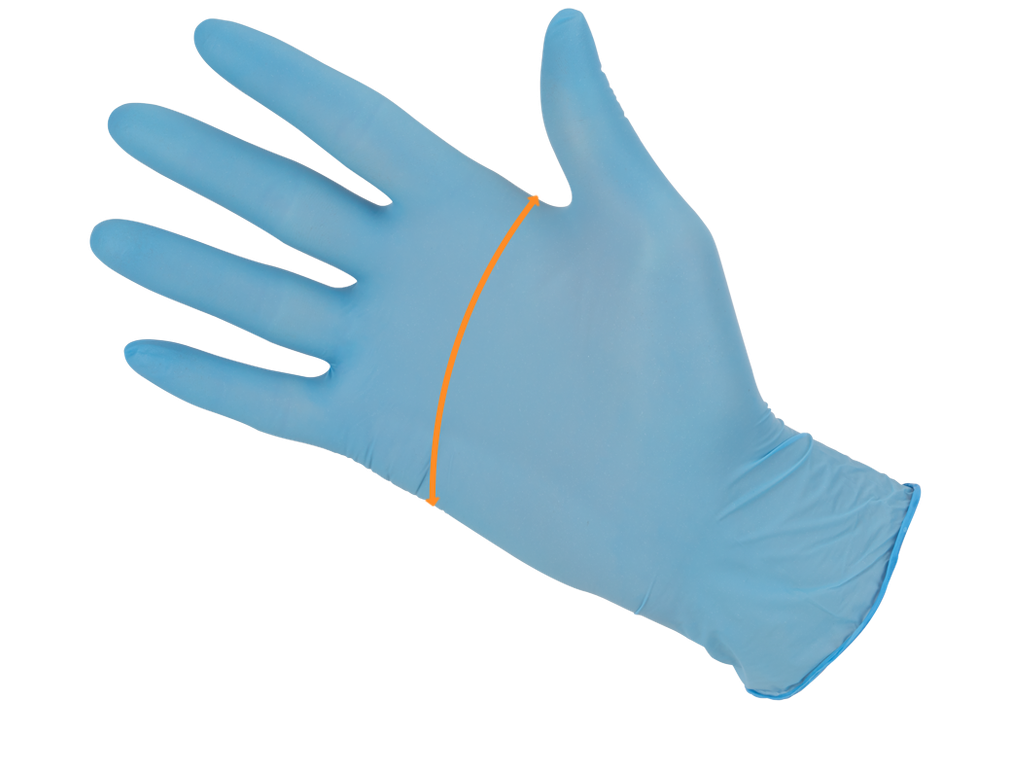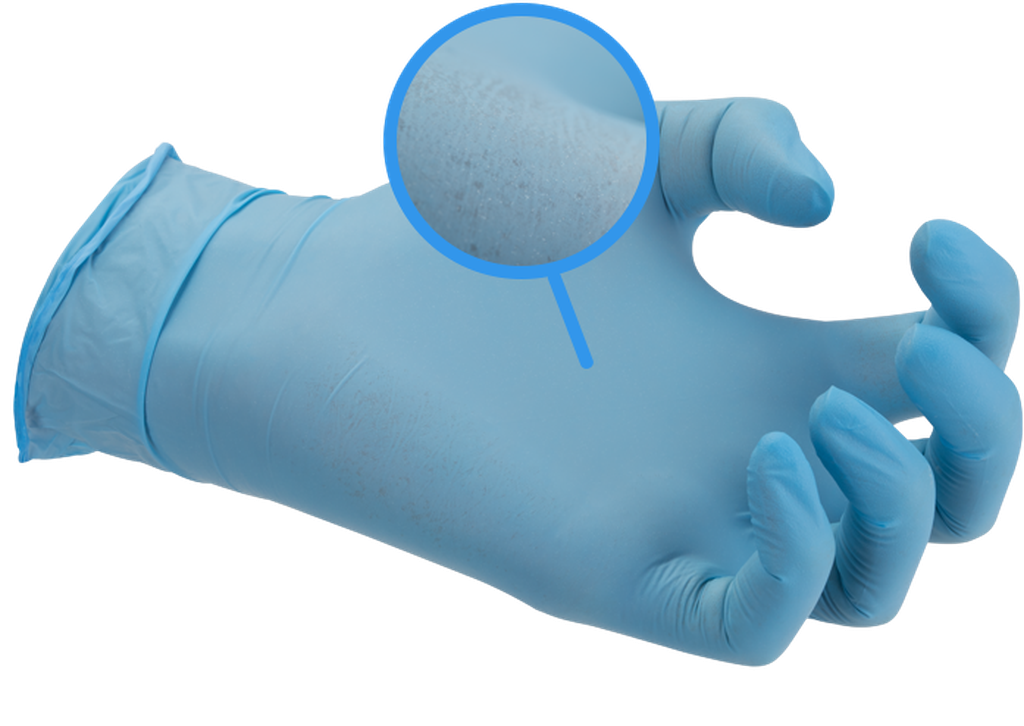 Material characteristics:
NITRILE
Nitrile, also known as acrylonitrile butadiene rubber (NBR), is a material composed of organic chemical compounds. The production process of this raw material was modified so that it can compete with natural rubber. Nitrile gloves are an ideal alternative to gloves made of natural rubber. Nitrile gloves:
• do not contain latex proteins – safe for persons sensitive to latex
• their content of chemical vulcanisation accelerators is limited to a minimum
• have good barrier properties for chemicals
Minimised content of chemical accelerators significantly reduces the risk of type IV allergy.