HoReCa
The term HoReCa currently covers everything that falls within the scope of the catering and hotel sector. A very important aspect of operation in both the hotel and catering industries is the issue of OHS and applicable standards. Products, services, logistics points, warehouses and production halls, as well as hotels, boarding houses, restaurants, cafés and catering services — each of those sector is governed by its own laws. Choose the products that fit your needs and meet demanding quality standards.
Hotels
Restaurants, cafés, bars
Catering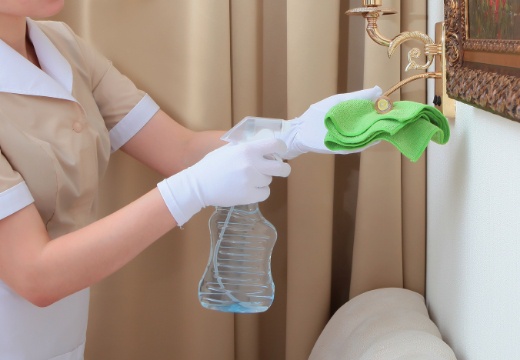 Hotels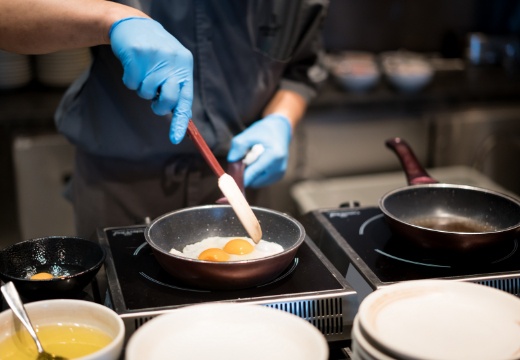 Restaurants, cafés, bars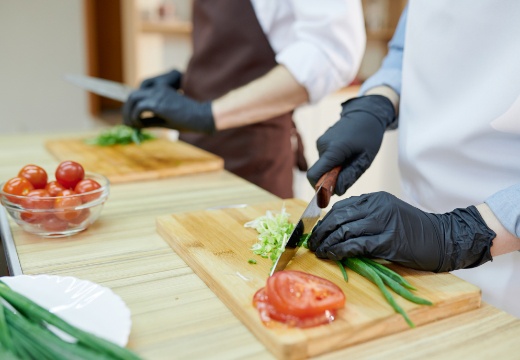 Catering
Why are gloves so important?
When working in the HoReCa industry — in particular during the increased sanitary regime — wear protective gloves appropriate for the working conditions in the hotel, for cleaning and customer service.
Each profession in HoReCa has different working conditions. Each of them has different OHS principles that are intended to ensure the safety of employees and customers.
If you frequently come into contact with unwanted substances, your skin may become dry and prone to allergies. To prevent this, wear appropriate disposable gloves.
Raw material
In the medical industry, the raw material used to make the gloves is particularly important, as many procedures require instruments that can mechanically damage the material. There are several types of raw materials used to manufacture gloves:
Latex gloves:
The most popular medical gloves are made of natural rubber. This durable and flexible material provides excellent protection against blood-borne pathogens and some hazardous chemicals. According to many users, these gloves are more comfortable than those made of nitrile or vinyl. Currently, 90% of the global latex production is in Asia. They are manufactured in a variety of colours to suit the needs and likes of the staff, and the style of the place where they are used.

Latex gloves provide:


flexibility and softness,
strength and comfortable use,
excellent touch sensitivity, gloves feel like a "second skin".

The latex from which gloves are made is a natural raw material, but still carries the risk of type I allergy.

Nitrile gloves:
Nitrile, also known as acrylonitrile butadiene rubber (NBR), is a material made of organic chemical compounds. The production process of this raw material was modified so that it can compete with natural rubber. Nitrile gloves are an ideal alternative to gloves made of natural rubber.

Nitrile gloves:


do not contain latex proteins – they are safe for persons allergic to latex,
their content of chemical vulcanisation accelerators is limited to a minimum,
have good barrier properties for chemicals.

Minimised content of chemical accelerators significantly reduces the risk of type IV allergy.

Vinyl gloves:
These very durable medical gloves are made from plasticised polyvinyl chloride, the popular PVC. Vinyl provides good protection against chemicals, as well as against contamination with bodily fluids (including blood). Vinyl belongs to the group of PVC materials. Thanks to its properties, polyvinyl chloride (PVC) has various applications in different industries. Vinyl gloves are skin-friendly for users prone to type I and IV allergies


Plastic gloves:
Gloves made of polyethylene provide a basic protection during low-risk work. They are a temporary barrier rather than effective protection means. Most of these gloves are approved for contact with food (PZH certification).