Beauty
Beauty parlours, aesthetic medicine centres, wellness and SPA centres, hairdressing salons, and tattoo salons are potential locations where the risk of infection occurs during treatment. In order to avoid spreading pathogens, it is important to follow proper hygiene principles and choose the right disposable gloves, as a professional approach to the customer requires not only a high quality of the treatment offered, but also eliminating risk of infection during service.
Hair salon
Beauty salon
Manicure and pedicure
Podiatry practice
Tattoo studio
Spa & Wellness
Hair salon
Beauty salon
Manicure and pedicure
Podiatry practice
Tattoo studio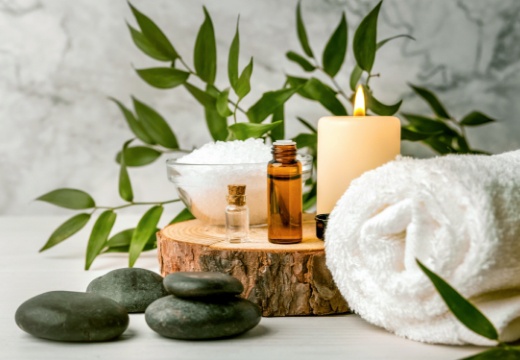 Spa & Wellness
THE MOST IMPORTANT OHS PRINCIPLES
One pair of gloves (at least) = one procedure.

Use only disposable gloves and discard them after doffing!

For hygiene reasons, wear disposable gloves for each procedure.

Do not disinfect gloves – it is not allowed!

For epidemiological reasons, always wear appropriate disposable gloves for all procedures involving tissue breakage and contact with mucous membranes.

Ensure comfort for yourself, the patient and other patients – look out for potential sources of infection.

Always disinfect hands before and after donning the gloves; wash your hands if necessary.

When working with your gloves on during the procedure, do not touch personal objects (such as a mobile phone), which provide a hotbed for bacteria.

Choose the correct glove size and raw material for your hands.
Raw material
In the medical industry, the raw material used to make the gloves is particularly important, as many procedures require instruments that can mechanically damage the material. There are several types of raw materials used to manufacture gloves:
Latex gloves:
The most popular medical gloves are made of natural rubber. This durable and flexible material provides excellent protection against blood-borne pathogens and some hazardous chemicals. According to many users, these gloves are more comfortable than those made of nitrile or vinyl. Currently, 90% of the global latex production is in Asia. They are manufactured in a variety of colours to suit the needs and likes of the staff, and the style of the place where they are used.

Latex gloves provide:


flexibility and softness,
strength and comfortable use,
excellent touch sensitivity, gloves feel like a "second skin".

The latex from which gloves are made is a natural raw material, but still carries the risk of type I allergy.

Nitrile gloves:
Nitrile, also known as acrylonitrile butadiene rubber (NBR), is a material made of organic chemical compounds. The production process of this raw material was modified so that it can compete with natural rubber. Nitrile gloves are an ideal alternative to gloves made of natural rubber.

Nitrile gloves:


do not contain latex proteins – they are safe for persons allergic to latex,
their content of chemical vulcanisation accelerators is limited to a minimum,
have good barrier properties for chemicals.

Minimised content of chemical accelerators significantly reduces the risk of type IV allergy.

Vinyl gloves:
These very durable medical gloves are made from plasticised polyvinyl chloride, the popular PVC. Vinyl provides good protection against chemicals, as well as against contamination with bodily fluids (including blood). Vinyl belongs to the group of PVC materials. Thanks to its properties, polyvinyl chloride (PVC) has various applications in different industries. Vinyl gloves are skin-friendly for users prone to type I and IV allergies


Plastic gloves:
Gloves made of polyethylene provide a basic protection during low-risk work. They are a temporary barrier rather than effective protection means. Most of these gloves are approved for contact with food (PZH certification).