Knowledge base
Properties of gloves made of different raw materials
|   | Latex | Nitrile | Vinyl | Chloroprene | Polyisoprene |
| --- | --- | --- | --- | --- | --- |
| General – material/application | ■ ■ | ■ ■ ■ | ■ | ■ ■ | ■ ■ |
| Skin-friendly – contains no latex proteins causing allergy | ■ | ■ ■ ■ | ■ ■ ■ | ■ ■ ■ | ■ ■ ■ |
| Comfort of use | ■ ■ ■ | ■ ■ ■ | ■ | ■ ■ | ■ ■ |
| Resistance/durability | ■ ■ ■ | ■ ■ | ■ | ■ ■ ■ | ■ ■ ■ |
| Stretchability/flexibility | ■ ■ ■ | ■ ■ | ■ | ■ ■ ■ | ■ ■ ■ |
| Puncture resistance | ■ ■ | ■ ■ ■ | ■ | ■ ■ | ■ ■ |
| Tear resistance | ■ ■ ■ | ■ ■ | ■ | ■ ■ | ■ ■ |
| Abrasion resistance | ■ ■ | ■ ■ ■ | ■ | ■ ■ ■ | ■ ■ ■ |
| Protection against solvents (acetone-based) | ■ ■ ■ | ■ ■ | ■ | ■ ■ ■ | ■ ■ ■ |
| protection against solvents (petroleum-based) | ■ | ■ ■ ■ | ■ | ■ ■ ■ | ■ ■ ■ |
| Protection against acids and bases | ■ ■ | ■ ■ ■ | ■ | ■ ■ ■ | ■ ■ ■ |
| Protection against alcohols | ■ ■ | ■ ■ ■ | ■ | ■ ■ ■ | ■ ■ ■ |
| Protection against viruses and bacteria (bloodborne pathogens) | ■ ■ ■ | ■ ■ ■ | ■ | ■ ■ ■ | ■ ■ ■ |
| Biodegradability | ■ ■ ■ | ■ | ■ | ■ | ■ |
| Price | ■ ■ | ■ ■ | ■ ■ ■ | ■ | ■ |
| Total rating | 35 | 38 | 19 | 37 | 36 |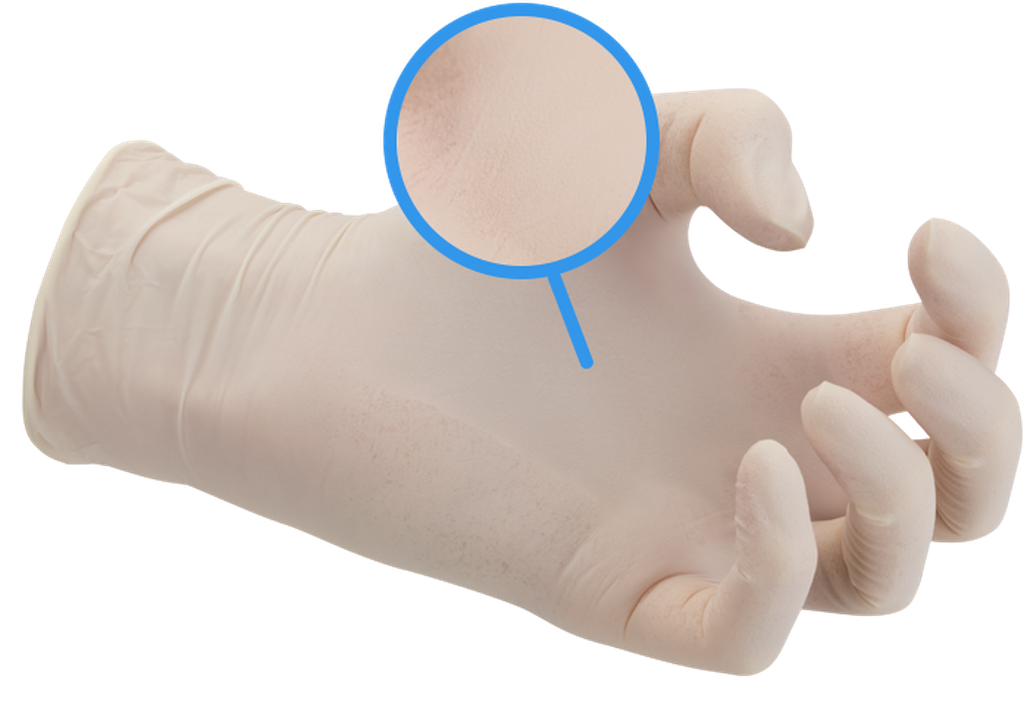 LATEX
Hevea brasiliensis – the tree which gives milky latex, which after appropriate treatment serves for the production of latex. Currently 90% of the world production of natural rubber is located in Asia. Latex used for the production of gloves is a natural material. Proteins in latex may cause a type I allergy, which is why the product is not recommended for people prone to allergic reactions.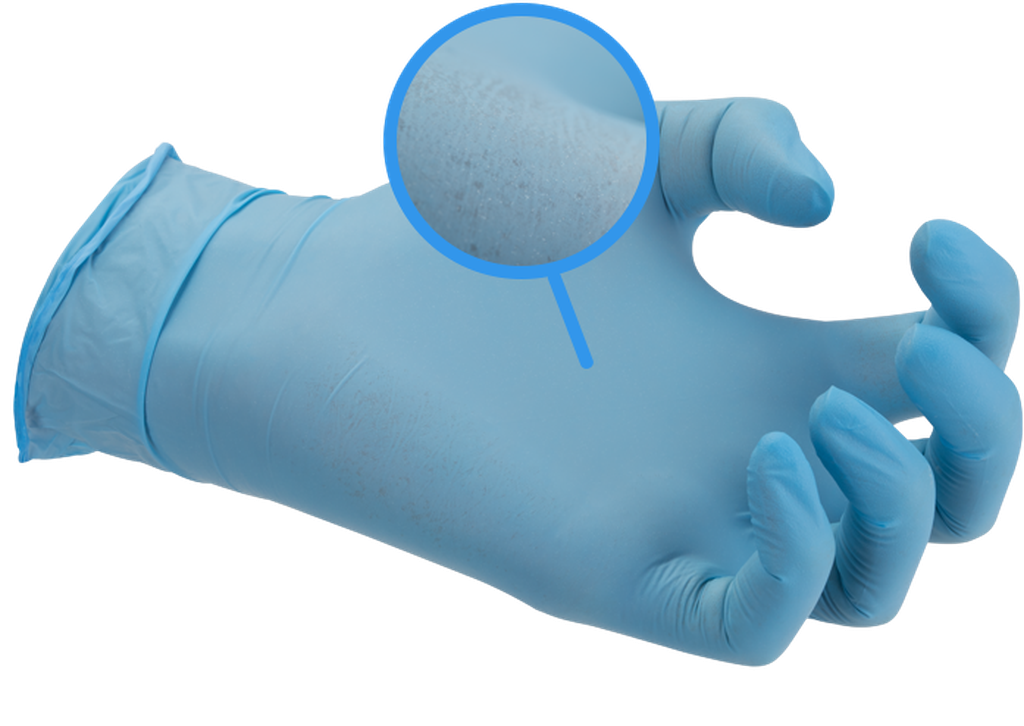 NITRILE
Nitrile, also known as acrylonitrile butadiene rubber (NBR), is a material composed of organic chemical compounds. The production process of this raw material was modified so that it can compete with natural rubber. Nitrile gloves are an ideal alternative to gloves made of natural rubber. Nitrile gloves:
• do not contain latex proteins – safe for persons sensitive to latex
• their content of chemical vulcanisation accelerators is limited to a minimum
• have good barrier properties for chemicals
Minimised content of chemical accelerators significantly reduces the risk of type IV allergy.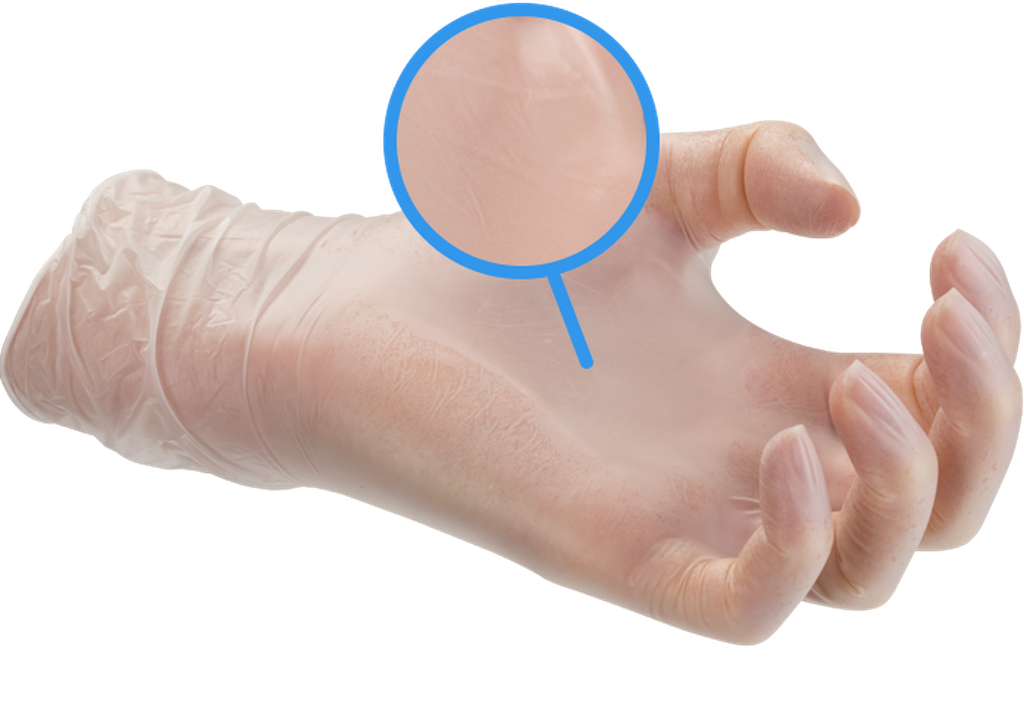 VINYL
Vinyl belongs to the group of PVC materials. Thanks to its properties, polyvinyl chloride (PVC) has broad application in different industries. Vinyl gloves are skin-friendly for users prone to type I and IV allergies.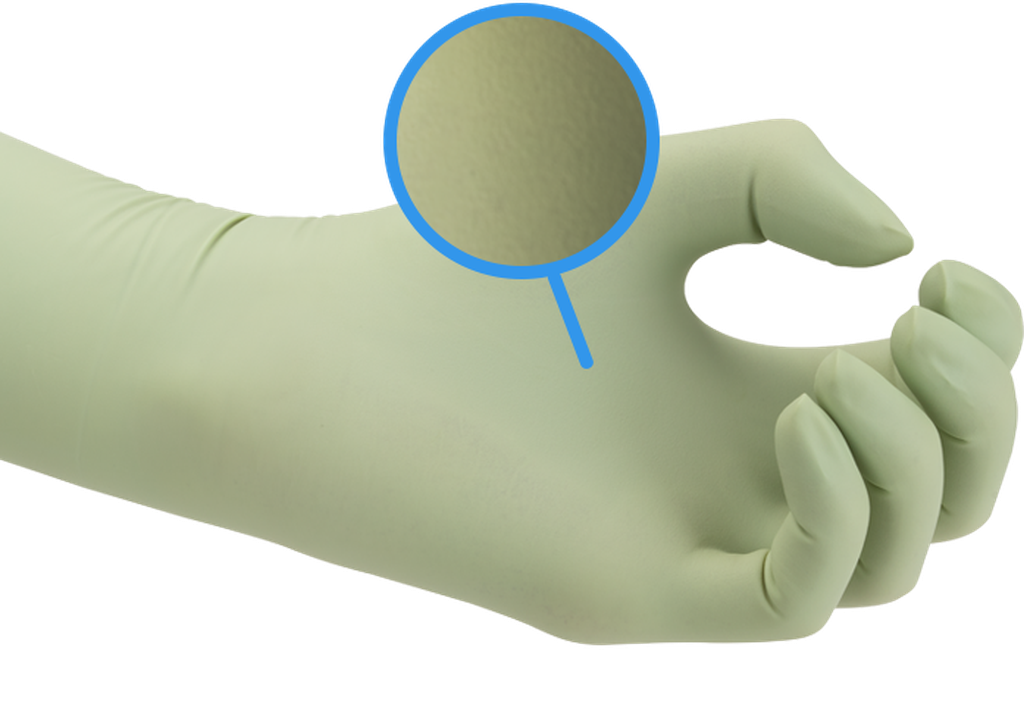 NEOPRENE
Trade name of synthetic rubber obtained by polymerisation of chloroprene emulsion (2-chlorobuta-1,3-diene) – polychloroprene. It is more resistant to chemicals, including oils, and is more resistant to ageing. Available in powder-free versions only. Due to their performance parameters, they are a perfect material for surgical gloves.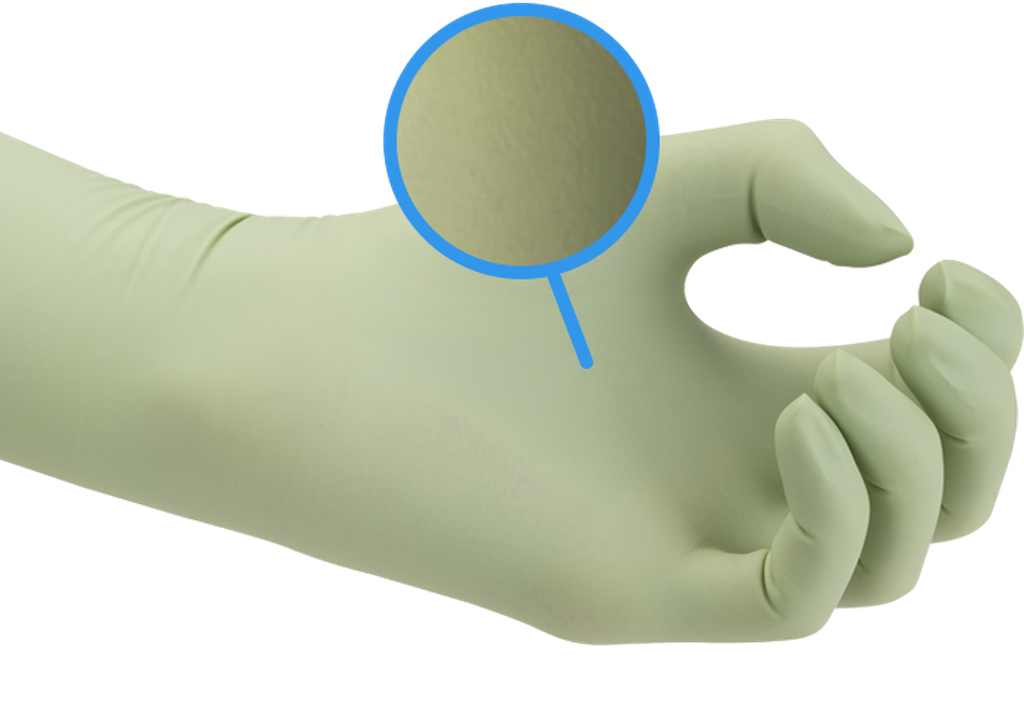 POLYISOPRENE
This is an organic chemical compound of the diene group. It ensures high quality with no latex proteins. Polyisoprene gloves offer high strength, flexibility, impermeability and user comfort. Available in powder-free versions only. In terms of their application, they are a perfect alternative for surgical gloves of natural rubber latex.