As they are designed for the right and left hand separately, santex anatomic significantly reduce fatigue during procedures. The technology previously used only in the production of surgical gloves can now be found on your hands.
santex anatomic are thicker and longer than standard latex gloves, which provides better resistance to mechanical damage.
Go for comfort and strength!
The textured surface of the gloves guarantees a secure grip even in humid conditions. In addition, santex anatomic conform to the US standard ASTM F1671 determining resistance to viruses, bacteria and fungi.
santex anatomic are recommended for applications where strong latex gloves with thicker walls and a long cuff should be used to protect the forearms as well.
santex anatomic PF:

Longer and thicker diagnostic latex gloves.

Minimum length: 280 mm.

Resistant to viruses in accordance with the US standard ASTM F1671.

Anatomical design of the gloves reduces hand fatigue.
Especially recommended for:
health care,
HoReCa industry,
automotive industry,
tattoo studios,
DIY,
cleaning.
Specification:
Product type
medical device + personal protective equipment
Impermeability level (AQL)
1.5
Shape
anatomical (hand specific)
Długość rękawicy diagnostycznej
Thickness
longer and thicker gloves
Suitable for sensitive skin
yes, latex gloves, powder-free
Producer
Mercator Medical S.A.
Download:
Standards and certifications:
This device possess all certificates, in accordance with the latest regulatory requirements in the field of medical devices, personal protective equipment, and products intended for food contact.
Therefore, the product also meets the highest quality and product standards for medical devices, personal protective equipment and products intended for food contact.
Confirmation of the above provisions and the list of certificates, standards and legal and regulatory provisions relating to the product can be found in the Declaration of Conformity.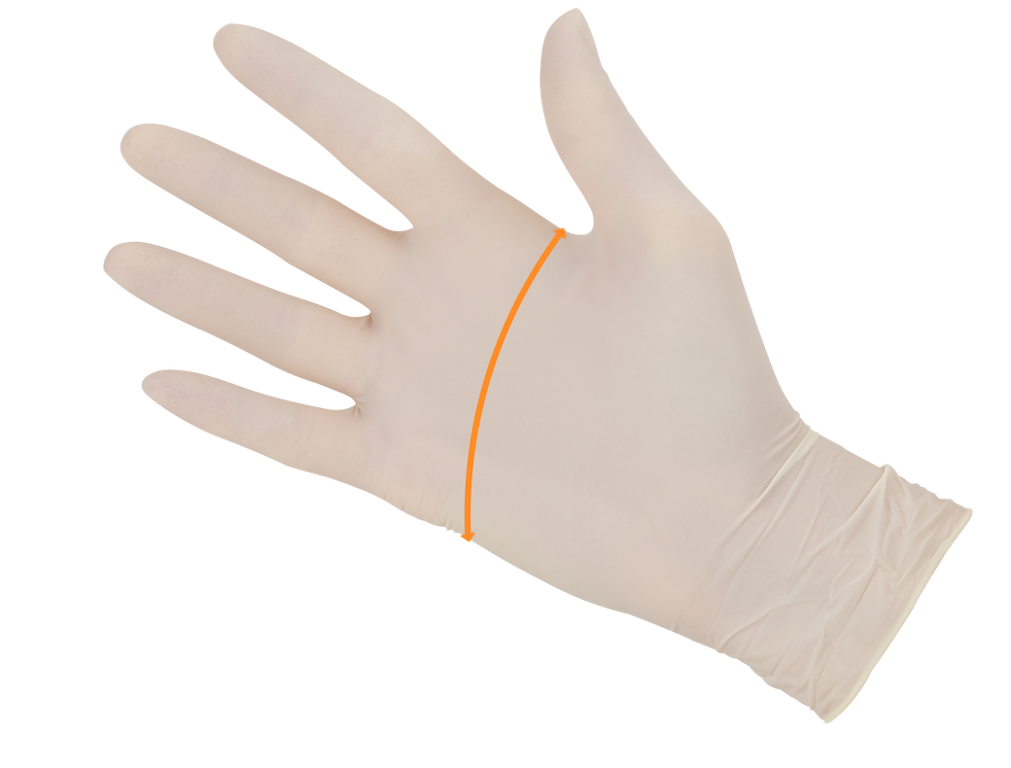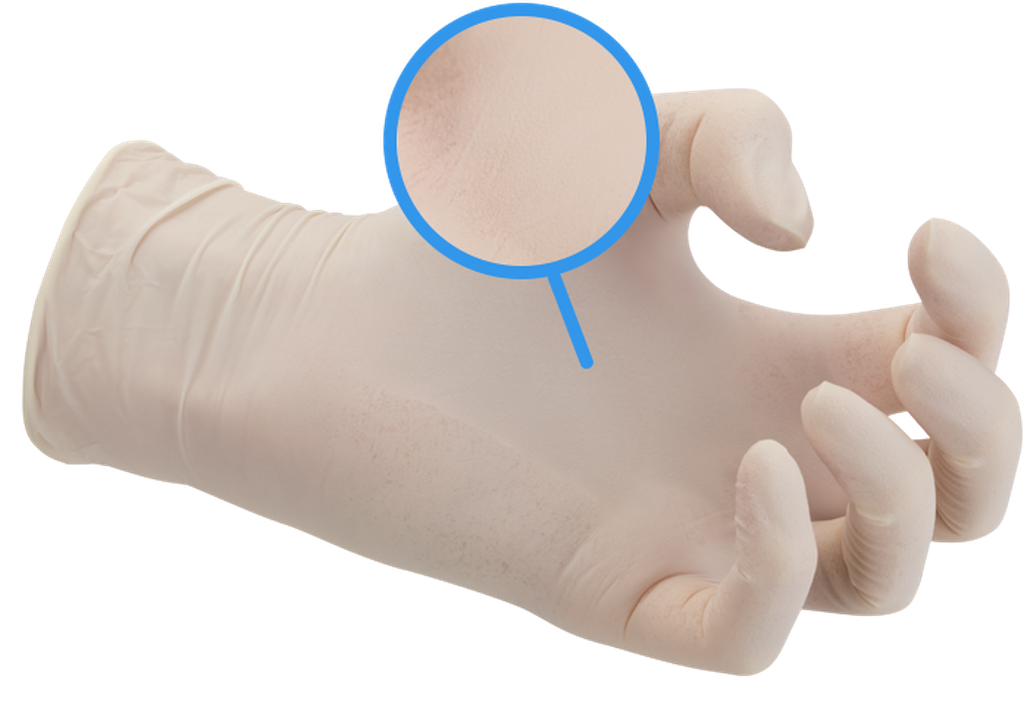 Material characteristics:
LATEX
Hevea brasiliensis – the tree which gives milky latex, which after appropriate treatment serves for the production of latex. Currently 90% of the world production of natural rubber is located in Asia. Latex used for the production of gloves is a natural material. Proteins in latex may cause a type I allergy, which is why the product is not recommended for people prone to allergic reactions.